Three of Clubs
Playing the game of a Three you carry the energy of creativity, self-expression, inspiration, variety, and choice.

Playing the game of a Club you bring this energy to all matters of the mind: communication, conversation, and mental pursuits.

It means that your game in life is to creatively express your original ideas.  Yours is the inspiration to communicate "the thoughts on dove's feet that guide our world."
And Now A Word Of Context...
In The Beginning
Before words... and for lack of better words: you are a soul incarnated here to play a game. That game is symbolized by a hieroglyphic language that has been printed on cards.
The patterns below are positive and negative expressions commonly associated with the life of this particular card. 
If you are born to play this card, you may recognize some or all of the following patterns in your life.
If you notice that your life more closely reflects the positive patterns, it means that you are, to that extent, "playing your cards right." Pun intended. 
If, conversely, you notice more resonance with the negative patterns, then you are "off your game" and it's more likely that your life is incomplete and unfulfilling.

Our intention is that this ancient knowledge enlightens you with the energetic map to successfully navigate your human experience.
 
I am awareness itself. And the world is a magic show!
~ Ashtavakra Gita (7:5)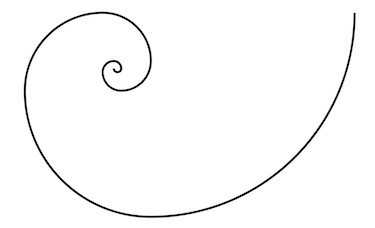 3 of Clubs: Personal Patterns
A sensitive virtuoso, channel of wisdom, and pioneering thought leader
Aware of your psychic abilities and actively working to elevate your life
Torn between different thoughts and different options to the point of analysis-paralysis
Emotional turmoil; a mind and heart that are disconnected and mis-aligned

Highly opinionated; critical, pessimistic, and judgmental towards yourself and others
Nervous inability to get the thoughts out of your head, which can lead to an explosion of verbal diarrhea

Trusting your own intuition and inner resources as your tools for personal success
And much more...
3 of Clubs: Relationship Patterns
Witty, charming, and engaging; a great conversationalist
Big-hearted and humanitarian in your desire to uplift everyone around you
Overly idealistic and/or overly attached to someone, which may lead to deep disappointment

A fear of emotional betrayal may keep your heart and mind closed to real love
Easily wounded by the words of others; hyper-sensitive and playing the victim 

An inner-cry for love may seem to be unanswered, which can lead to lonely resentment
A genuine sensitivity and authentic vulnerability which lead to deep, meaningful connection
And much more...

3 of Clubs: Career Patterns
An intuitive genius who is able to succeed wonderfully on the wings of your ideas
Super creative and artistic; able to channel words and insights effortlessly
Second-guessing yourself and self-doubt cripple your creative productivity
Financial dissatisfaction and uncertainty keeps you trapped in negative thinking
Surprisingly cutting and blunt with your words in a way that generates opposition and criticism
A sense of heaviness and darkness weighs you down and saps your energy
Finding dynamic success on the leading edge of innovation, trends, and ideas
And much more...
3 of Clubs: Health & Wellbeing Patterns
An easy mastery of physical and mental wellbeing practices
Aware of the powerful mind-body connection and how the alignment of your mind aligns your body too
Stuck in your thinking process; floating out of your body and not grounded in physical reality
Acting so much like a taskmaster and perfectionist that it hurts your sensitive energy
Irrational mental anxiety, even paranoia, leads to panic attacks, which includes physiological reactions too
Sadness and depression may lead to a defeatist mindset and deflate your wellbeing
Enjoying clear, mindful, and sober alignment in the living of your life's purpose
And much more...


The wise person knows the Self and plays the game of life. But the fool lives in the world like a beast of burden.

~ Ashtavakra Gita (4:1)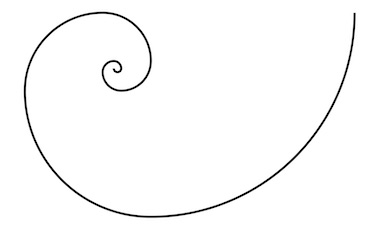 How Do You Play The Game Of Your Life?
It's one thing to find out what's in the cards for you.
It's another thing entirely to play your cards right.

But it's well worth your investment to learn how to play your cards right.
In fact, it might be the most important investment you ever make. Why?
Because when you play your cards right, Life aligns for you in magical and miraculous ways.

Here are some real results people have experienced when they started playing their cards right:

- Breaking through an invisible barrier to have their career take-off in exciting ways
- Meeting their soul mate and getting married (after nearly giving up on love) 
- Healing a mysterious physical ailment that nothing previously seemed to help
- Finally feeling at peace with themselves and sleeping through the night
- And much more ...
What Are You Seeking In Your Life?
 Here are some simple tools to help you play your cards right.

The Question
What's the most important question of your life? If you're not asking the right question, you're probably not getting the right answer.


The Book
Discover your life's purpose. Read your personal affirmation. Look up the meaning of all 13 cards in your life path.


The Guide
Coaching keys and practical exercises you can implement today that will empower you to play your cards right, from darkness to light.